Osteopath and co-founder of The Animal Wellness & Performance Clinic
M. Osteopathy, PGCertHS (Sports Medicine), B.App.Sci, Dip Animal Osteopathy, CCRP, CPCFT, Cert Animal Dry Needling.

Over 15 years ago Rachel started her journey as an osteopath because she wanted to help people to reduce pain and have a better quality of life and mobility.
Since graduating as an osteopath she has completed a post-graduate study in Sports Medicine through the University of Auckland (New Zealand). She also spent over a decade designing exercise programs and teaching exercise prescription to personal trainers in Auckland, New Zealand.
In 2012 Rachel moved to Wollongong before relocating to the Southern Highlands in 2020. She is currently practicing as an osteopath in Bowral at Active Therapies. Her osteopathy website is here.
After many years of treating people, Rachel realised her passion for dogs and wanted to incorporate this into her career. She completed a Diploma of Animal Osteopathy in 2018.
Rachel has since completed her Certified Canine Rehabilitation Practitioner (CCRP) course through the University of Tennessee in the USA. The CCRP is one of two courses based in the USA that provide post-graduate education in canine rehabilitation for veterinarians and allied health professionals.
In 2021 Rachel completed a certificate in Animal Dry Needling and the CPCFT Fitness Trainer course.
Rachel's goal is to provide both treatment and education/rehabilitation for dog owners. She is also the owner of The Balanced Dog, an educational website for dog owners.
Rachel has also teamed up with Dr. Montana Mays to establish the Animal Wellness & Performance Clinic in the Southern Highlands, NSW.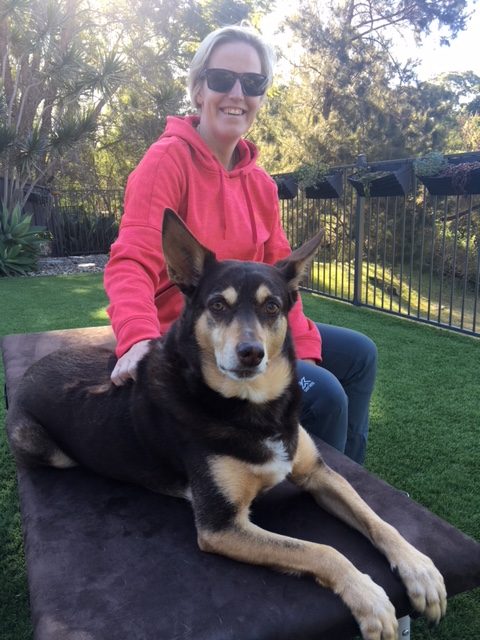 Rachel has two miniature schnauzers, Patrick and Betty. Patrick is 5yrs old and Betty is now two. Patrick had a spinal stroke (FCE) in 2021 and is very lucky his mum owns a dog rehab clinic. He has been actively rehabbing and is looking fantastic!

If you would like to discuss your dog's condition please email Rachel here.